Ahh the humble hostel, the backpackers best friend and staple accommodation, often overlooked and misunderstood by the hotel dwellers they provide a unique, cheap and often much more connected way of travelling. We looked at those misconceptions and also how to make the most out of your hostel stay. Forget the opinion that a hostel is a second class choice to a hotel, instead open your mind and realise just how much more they offer you!
So, the hostel, often when we tell people we are staying in one it's like we have said something shocking and taboo. I guess in the world of mainstream commercial travel it still is. But what many people don't realise is that hostels are no longer just the haunt of the "scruffy backpacker". They now cater more than ever for couples, families and older travellers and not only offer dorms but often private rooms too still for a great price and a unique experience.
So, what is the difference between a Hostel and a Hotel?
One of the key differences between a hotel and a hostel is the sharing of facilities, whether that be a kitchen, dorm room or bathroom. Interacting is encouraged through common rooms, communal TV's, sharing books and stories as well as eating together and socialising with fellow guests. Hotels on the other hand are very private, each guest having their own room and facilities and often never speaking to another guest.
Reasons why we choose a hostel over a hotel every time:
Overall staying in a hotel is a much more homogenised and isolated experience, hostels however are often more unique and lively. Hotels, especially chains can be a little impersonal and antiseptic feeling. You could be in a Hilton in Tokyo, Vienna or Delhi and you wouldn't know the difference! Hostels have more of a "vibe" about them, and energy and spirit.They don't suit everyone of course, a business man trying to get on with his report probably wouldn't fit too well in a dorm full of excitable backpackers. But don't be too quick to judge, hostels now come in all shapes and sizes, why not give it a go!
Price and value for money
One of the main reasons to stay in a hostel is the price. Hostels charge per person and so dorm rooms can be ridiculously cheap, we have paid less than £10 a night each even in Western Europe! A cheap hotel is likely to be dirty, out of town and low quality, whereas for the same money you can likely get a private room in one of the best hostels in the city! Most hostels also have free WIFI and facilities which hotels charge extra for too.
Location
Often to get a good hotel in the city centre will be expensive, if you want to save money you will likely end up out in the suburbs or near the airport. Instead hostels are often in some of the best locations, often either central or the more bohemian quarters which makes for more interesting surroundings and seeing areas of the city you might no otherwise have known about.
Connectivity/ Like minded people
One of the nicest things about staying in a hostel is that the people around you are usually just as adventurous, intrepid and wanderlust afflicted as you are! They have usually been to amazing places and have fascinating stories from the road. You gain a friend for life, you could change your plans or get priceless tips. When staying in a hostel you have no need to be lonely even if you are travelling solo, it's also nice to feel like part of the global travel community.
Personality
Hostels are much more likely to be privately or locally owned instead of part of a chain. From boutique to theme hostels most have their own unique personality and individual atmosphere and style. No more bland white walls and a faceless box where every room in every city across the world is the same. Most hostels are brightly decorated with the culture of the city that surrounds you, often this adds to the memories and experience of your trip.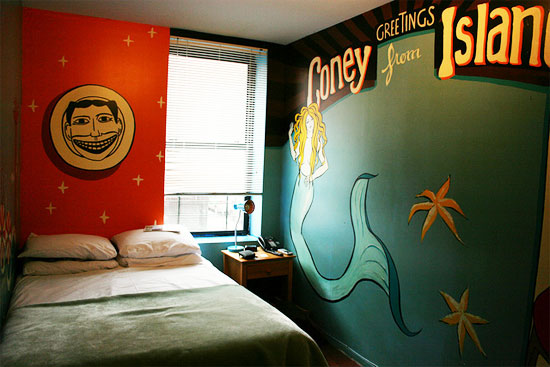 Social life/ fun
Staying in a hostel is about fun, not business meetings and off the shelf holidays. You will find yourself part of a diverse crowd of like minded people. Often there is a bar, BBQ area, lounge or roof terrace and even table football, pool and computer games for everyone to share. In Krakow there was even a resident cat who used to wander in and out of the rooms and sit with us in the bar! Not only that but many hostels have free activities that run every week, salsa lessons, cooking classes, walking tours!
information
Hostels are often more personal than hostels and the staff and guests more approachable, this means that there is a wealth of information just waiting to be tapped into. Maps hang on the walls, notices with upcoming events and visitor information are all over and if you have any queries the staff will usually be able to point you in the right direction with some great local knowledge. Tours and transportation can also often be booked through the hostel for a good price.
Food
Hostels are almost always self catering which is great when you are travelling on a budget. Of course you can still eat out but having access to a kitchen can come in handy and save a lot of money. You will be sharing the kitchen with other travellers and sometimes they will cook for everyone or offer around the spare food. Some hostels do also provide a simple but free breakfast too or even have a reasonably priced cafe. When staying in New York for the first time our hostel even did "Free pizza Tuesdays!" and in Dublin there was a free BBQ out on the deck too!
Internet
These days access to free wifi is becoming more and more important to travellers, especially if you are a blogger or skyping home often. In our experience more hostels than hotels have offered wifi for no extra cost and even have communal computers. When talking about value for money and satisfaction this has ranked highly for us and at the same time when paying a fortune for a 5 star room and having to pay extra for internet leaves a bit of a sour taste in the mouth.
Misunderstanding hostels, who are they for?
Private rooms, Dorms and Shared bathrooms. Where can I stay?
Most people think of a dormitory when they think of a hostel, sure they are the staple of the hostel and the best for budget travellers but most hostels also offer private rooms too. More often than not a private room will still have a shared bathroom but again this is not always the case. The price does increase sharply for both privates and private en-suits but are usually still well below the equivalent price for a hotel room. This way you can have the best of both worlds, have your privacy when you need it but also a common room and kitchen to do a bit of socialising and cooking!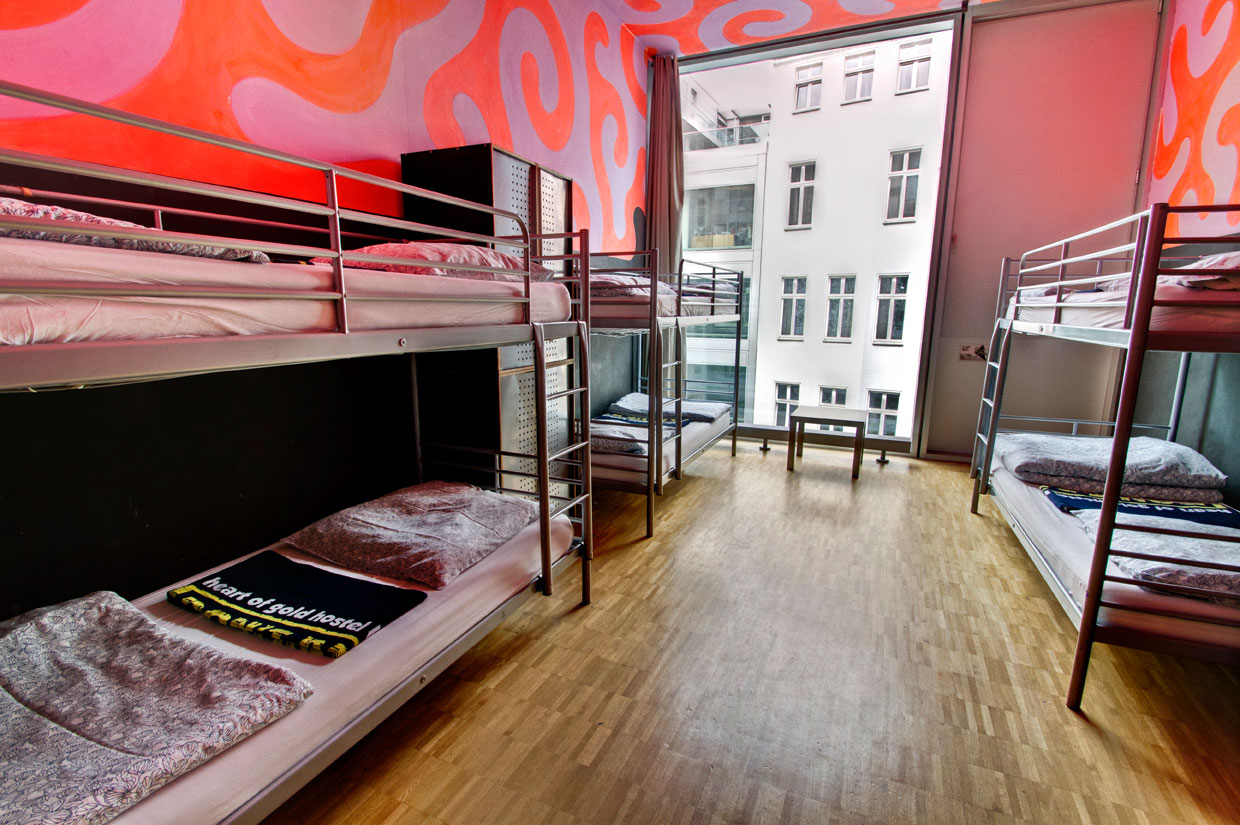 What to bring with you for your Hostel stay:
Of course the usual travel essentials apply when staying at a hostel just as anywhere else. Check out our
packing guide
for help reducing the load! You don't need to haul a great deal extra along but a few small items might just make your stay that little bit more enjoyable:
Flip flops and swimwear
Even if you are in the middle of Siberia in winter a pair of flip flops are a great thing to bring along with your swimwear. Why? Shared bathrooms that's why! Most are clean and we have survived without them but when sharing showers and walking through hallways it's best to protect your feet! Also some of those shared bathrooms have turned out to be not as private as you might expect. Most are individual rooms with locks but some only have a curtain! Although a certain amount of "letting go" can be liberating!
Extension lead & External chargers
Hostel dorm rooms can house many people, all wanting to charge up there various devices and usually only have a handful of plug sockets. Bringing along a small extension lead can mean you can have your phone charging next to your bed as well as all your other tech! We also have portable chargers which are much cheaper than our phones so we can leave them charging all day unattended and use them to charge our phones on the go!
Locks
Not all guests in a hostel are thieves but when you are staying in a communal space looking after your valuables is even more important. Most hostels have lockers available so it makes sense to use them when you leave your items unattended, sleeping included. Using a combination lock is also preferable so your key can't get lost. We also lock our bags up when we leave even in a private room just to deter opportunists.
Smaller luggage
Staying in a hostel is a good way to encourage yourself to travel light as storing massive bags is never as easy as compact cases and backpacks. You might also want to keep your bags on your bunk for easy access and safety, a huge suitcase might not leave you much room to sleep!
Ear plugs and eye mask
Sometimes dorm rooms can be a little nosier than you might like, not everyone will be partying but they might very well be snoring or getting up in the night to the toilet. Turning lights on and off or even nursing your hangover or jetlag might mean that blocking your eyes and ears makes your rest that much more refreshing! Again more of a precaution but best to be prepared!
Check out some of the best hostels in the world:
Check out these awesome articles, if nothing else has proven to you how amazing hostels can be then these really will do! Beats staying in a boring white box!
Lonely Planet: Best Hostels in the World
Huffingtonpost: Worlds best Hostels
Where to book a Hostel:
There are loads of places to book hostels but here are some of our favourites. We love how you can put deposits down first instead of paying the whole price up front.
www.hostelworld.com
www.hostelbookers.com
www.hostels.com
Alternatives to a Hostel if you still want something different to a Hotel
So hostels aren't for everyone and I won't rose tint it sometimes they are not totally idea. Everywhere has its pluses and negatives and for us the positives out weight the bad, but we do admit they still exist!
Apartments
Although you may still feel a little cut off from the social scene of a hostel an apartment is great for getting to know the local way of life a little more but also having more privacy. Apartments will also usually have cooking and laundry facilities too and are often cheaper than you might imagine
Homestays
Staying in a homestay can be an unforgettable experience as you will be embraced by a local family and shown the area in a much more personal and in depth way. You will learn so much more about where you are staying but it can sometimes feel a little intense and intrusive.
Guest houses
Guest houses are often much smaller and more personal than hostels and what you miss out in the amount of other guests you will make up in attention from your host. They offer more privacy than a home stay but still offer many of it's benefits.
House sit
House sitting can be a really budget friendly way to stay somewhere and an awesome way to really integrate with the culture around you by living within it for your stay. Sometimes home owners also give you tours and local food too, it's a pretty cool way to get more out of your trip through your accommodation.
Check out a recent guest post by
HostelGeeks
all about the best hostels here:
Do you ever stay in hostels? What is your feeling on them?