We all have seem to have a phone with us now when we travel, but do we realise just how helpful it can be!! From booking flights, to free calls home, finding your way to your accommodation and communicating with locals…or even just keeping you entertained on long journeys! There are a whole host of apps out there designed for the traveller, here are the ones we use and recommend!
There above is a photo of me in Vienna trying to sort out a minor emergency with our tenants and using Viber and nearby free WIFI to phone the letting agents. I wasn't too impressed at the time with the photo being taken!!
---
Navigation:
Maps.me
Instead of using Google maps we use something called maps.me. You download the main app and then download the maps for each country when you have WIFI. This app then allows you to use it completely offline when you are out and about. It has really saved us quite a few times when we have had no idea where we were or if we are trying to find somewhere. It is even good for hiking routes too an includes not only roads but tiny dirt tracks, the amount of detail it knows it pretty crazy! You can set routes to follow and even look up local places to eat, sights and shops!
Price: FREE
Available offline: YES
Check it out here: www.maps.me
Nav mii
Another navigational system but one which really helped us out when we drove around Switzerland and Liechtenstein last year. Nav Mii is a free Sat Nav which can be downloaded for each country you visit and used when you don't have an internet connection. It is probably more suited towards driving than on foot travel as it provides information such as speed limit/ traffic cameras etc.
Price: FREE
Available offline: YES
Communication:




Google translate
Communication when you are away can be difficult and no matter how hard you try to learn a few new phrases we can all get stuck. Google translate makes it easy to write something down and translate it to pretty much any language in the world! You can even use the camera to translate words or upload them onto your screen, this was particularly helpful in Russia where the alphabet is different, you can also use the microphone too and have the phone speak aloud for you!
You can use it offline too by downloading language pack. See how here:
Cnet: Google Translate Offline
Price: FREE
Available offline: YES
Dulingo
Dulingo makes learning a new language fun, easy and free! This is a great app for those who want to take communication a little further and learn a little more of the language we find ourselves in. It is really easy to use and really helps you engage with locals.
Price: FREE
Available offline: YES
Viber
 Viber allows you to make free calls, texts and video calls to anyone else with the app, anywhere in the world! This is particularly helpful and cost effective when phoning home from abroad can be expensive. This is a great way to make sure that whenever you have WIFI you can keep in contact with family and friends!
Price: FREE
Available offline: NO – Uses 3G or WIFI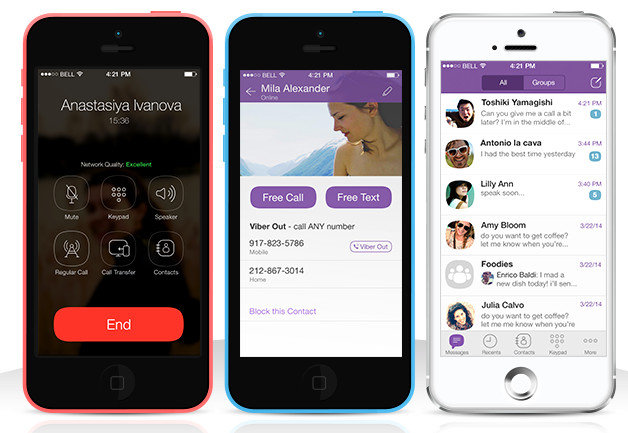 Money
XE currency
 Moving from country to country and using all sorts of different currencies can be confusing and end up costing you money! It is wise to keep track of how much you are paying, how much the conversion rate is and how the rate is changing too.
Price: FREE
Available offline: YES
Expensify
This app allows you to keep track of all of your expenses on one app. You can scan receipts, input manually and create reports. If you are travelling long term or are on a tight budget this app allows you to keep track of where and what you spend your money on!
Price: FREE/ fee paying options as well
Available offline: YES
Photos/ Documenting your trip



Trover
Trover is like instagram but dedicated to travel! It allows you to upload your "discoveries" and create a personal profile. Not only that but the most useful feature is the "Nearby" tab which allows you to explore photos taken close to where you are! This means you can discover some amazing off the beaten track locations your fellow travellers have come across!
Price: FREE
Available offline:
Follow us:
http://www.trover.com/u/RoamingRenegadesBlog
Live Trekker
This is a really cool app that allows you to trek your path as you travel, it creates a route for you and pins your photos to it. You can share where you have been with family and friends too as well as discovering other routes fellow travellers have taken.
Price: FREE
Available offline: NO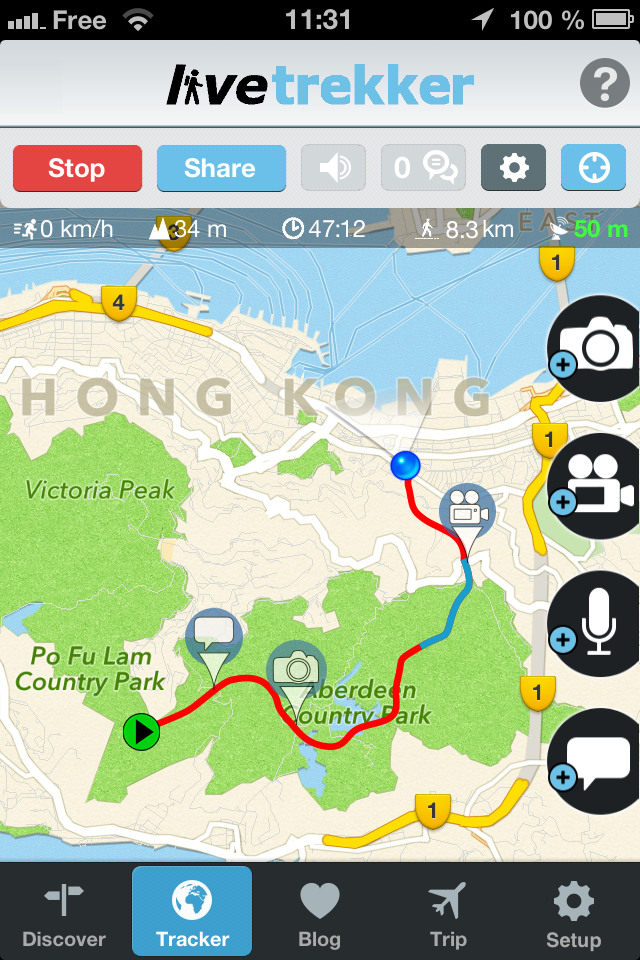 Backing up



Sugar sync
Backing your files up on the cloud is a must nowaways and there are so many services out there. We personally use Sugarsync as it allows us great value for the amount of storage we need but also it includes this great app. We can view anything we have backed up on here such as photos, music, scanned images of our passport etc. As well as that we can also upload directly from our phone or a public computer too which allows us to back up on the move and transfer files to our computer easily too.
Price: Different levels of subscription available
Available offline: NO
Entertainment



Been
This is a fun little app that allows you to fill in the spaces on a world map of all the places you have been and then share it with your friends on social media! A nice little tool for bragging about all the amazing places you have visited!
Price: FREE
Available offline: YES



iBooks
 Carrying around heavy books in your backpack is so 5 years ago!! Love to read but don't have to space or shoulders to carry around a library with you, have an iPhone and don't want to shell out on a Kindle too. iBooks allows you to download and read all your favourite books on your phone. Most you do have to pay for but there are some free books out there too.
Price: FREE/ Fee to download some books
Available offline: YES
Booking/ Organisation

Trip it
This is a great app for keeping track of all aspects of your trip, from flights to hotel reservations, contact numbers, dates and times. You can import every aspect of your trip and make sure you never miss a flight or forget where you are staying!
Price: FREE
Available offline: YES



Pack

point
Going to New York in March, Switzerland in July, Russia in May!! Not sure what to pack? Well pack point allows you to select where, when and what and from that it will let you know the perfect list based on weather, location and activities. You then swipe them off one by one as you pack them! It lets you know what are essentials and how many of each to pack too, you can also add your own custom items!
Price: FREE
Available offline: YES



Kayak
As frequent travellers this app is a time and money saver. I am sure many of you are familiar with the website Kayak, well their App is even more convenient on the move. Compare flight prices, accommodation, track flights, view price history and manage your itinerary!
Price: FREE
Available offline: Some sections
Sky Scanner
Skyscanner is one of our number 1 sites to buy and find flights from and their app is just as useful. It has a wide variety of flight providers and the ability to see which flights are the cheapest on any given day or month.
Price: FREE
Available offline: NO
Tripadvisor
Tripadvisor is again such a priceless tool for planning and booking trips. Not only can you use it to research and book hotels, tours and places to eat but you can also find some great guides to cities too.
Price: FREE
Available offline: NO
Other:
Express VPN
Certain countries block many websites such as facebook, YouTube, Google and a host more. To get around this you need to get up a VPN, which means you connect to the internet using a server in another country. This means you can keep uploading those selfies for all your friends on facebook without a care in the world!
Price: FREE/ Small Fee
Available offline: NO
Check out our list of best websites for travellers:
Greatest websites to help you plan your travels!
 

What are your favourite apps when travelling?
Pin for later: